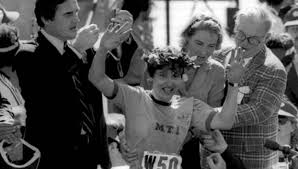 April 17, 2017
The 121st Boston Marathon is scheduled to take place. It is the oldest annual marathon and considered one of the most prestigious road races in the world.
Approximately 500,000 spectators line the marathon's course each year that's 80 percent of Boston's population!
The Boston Marathon is largely run outside of Boston. Before hitting Boston, runners take a scenic route through Hopkinton, Ashland, Framingham, Natick, Wellesley, Wellesley Hills, Newton and Brookline. Runners don't hit Boston until about 24.5 miles.
The oldest baseball stadium in the world, Fenway Park gets in on the tradition every year with a Marathon Monday home game. After the game, Red Sox fans and players stream out into Kenmore Square to cheer.