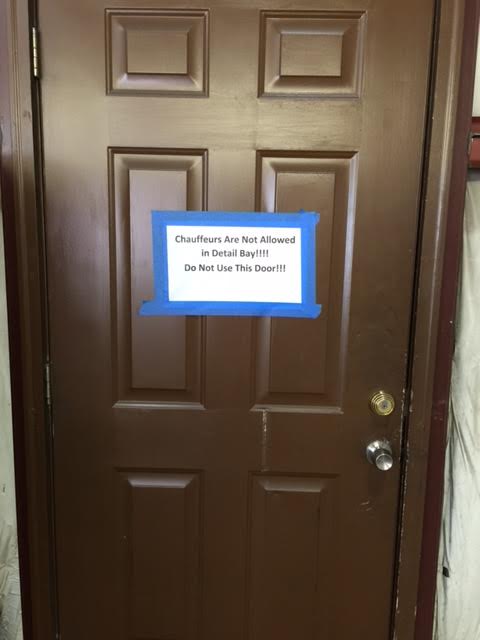 I am excited to tell you that we seem to be getting adjusted to our new location quickly  but are finding new challenges our new location brings!
I look forward to the next few months to finish the project completely to make it easier on everyone.
Because of safety issues we are no longer going to allow chauffeurs to use the door that goes from the warehouse to the detail bay (see photo).
Please use other doors available to get out to the parking lot.
Thank you for your cooperation!