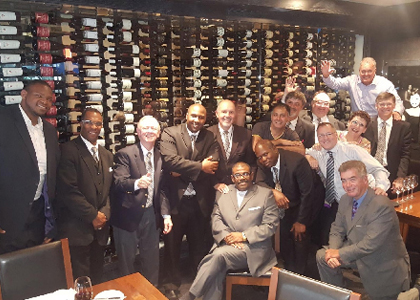 The purpose of Five Star status is to reward chauffeurs that have proven through their job performance and their tested knowledge they possess the skills that a hotel, roadshow and/or affiliate client require.
All our Five Star chauffeurs are highly motivated, positive outlook, they are outgoing, friendly and possess great communication skills.
I hope everyone had a great time last night at STRIP by Strega last night celebrating our Five Star Chauffeurs! These chauffeurs received a $200.00 gift card along with a great dinner and lots of laughs!
All 16 of our Five Star chauffeurs are eager to help other chauffeurs become Five Star.