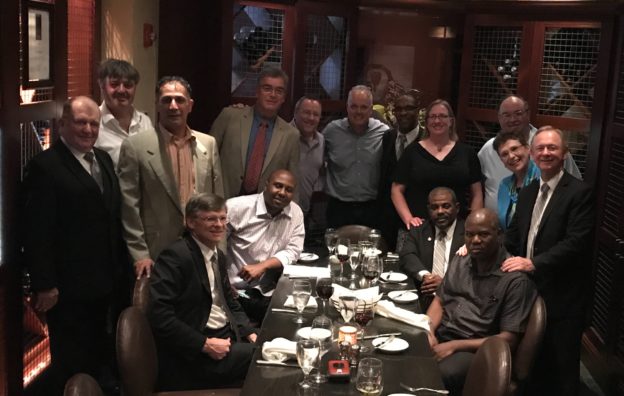 Featured from left to right: Thomas Routhier, Charlie Kokinidis, Mohamed Djaafri, Mark Irwin, Timothy Moore, Michael Southwick, Reginald Alston, Charissa Pemper, John Sheehan, Anita Bellamy and Paul Savage.
Seated: Colin Morse, Samuel Chery, Anthony Soares and Wilfort Dolcius
Missing from photo: William Polsca and Bankole Olantunbosun.
I hope everyone had a great time last night at Grill 23 celebrating our Four and Five Star Chauffeurs!! They each received a $200.00 gift card along with a great dinner and laughs.
We hope to see an increase at the Four and Five star dinner next year.
If you would like to become Four or Five star please see the Chauffeur Manager.