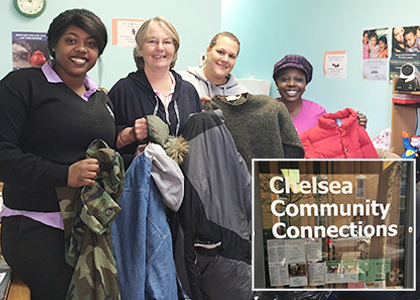 According to DoSomething.org, more than 1.3 billion live in extreme poverty- less than $1.25 a day.
Here at LTI, we believe that baby steps towards the right direction will make a difference in our community. With the help of our amazing LTI Staff, we were able to donate over 70 articles of clothing to a local charity within the first week!
The amazing staff at "Chelsea Community Connections" were very grateful to see how dedicated LTI employees were to making a difference. Huge bags filled with coats, sweaters and pants surrounded their office, adding a wider range of options for those less fortunate this holiday season.
As our coat drive continues, we will strive to donate to as many local charities as possible. We will leave donation boxes out until the end of December and hope to triple that amount!