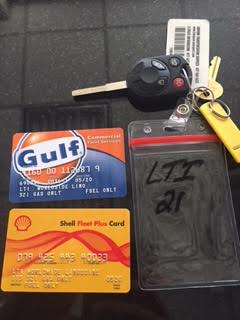 We no longer will be using the Mobil Gas Station across the street from the base. Effective immediately we will be using the following gas stations to gas up the company vehicles.
Shell Gas Station- 1 Rutherford Ave Charlestown gas pumps #1 thru 4 are both Diesel and Regular gasoline. Green handle is Diesel and Black is regular gasoline.
At the Shell gas station you will only need to enter the last 4 four of your social security number.
Gulf Gas Station- 100 Service Road ( Logan Airport) All pumps are regular gasoline and pumps 5 & 6 are both Diesel and regular. At the Gulf you will need to enter the mileage first and then the last 4 of your social.
Attached to the keys of each vehicle is a gas card for each gas station,
Should you lose any of the gas cards you will be held responsible for the replacement fee and as always each Chauffeur is responsible for filling the tank at the end of your shift failure to do so will result in disciplinary action being taken.