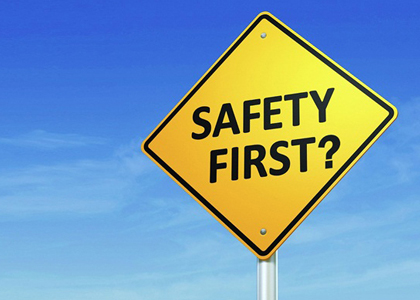 LTI takes pride in providing the finest chauffeured transportation. For over 25 years LTI has been providing professional service worldwide. We understand in order to remain consistent in delivering high standards of service, it starts with safety.
Some could make the case that the livery industry is currently in the most competitive times now than it has ever been as Transportation Networking Companies (uber/lyft) rise in popularity. With so many transportation options available, many tend to neglect the importance of vehicle safety.
In a recent article from the Boston Globe, Boston Police Commissioner William B. Evans recently testified at the State House detailing inadequacies of Independent Contractors such as Uber, Lyft etc. regarding background checks conducted on their drivers.
Evans stated, "Uber does not check further than seven years in the past, cannot access the sex-offender registry as Boston Police can, and has spurned an offer by the city to help scrutinize its drivers. They're in a big hurry to get these drivers on the road."
The lack of investigation for the drivers of these Independent Contractor Companies may lead to serious safety hazards for passengers utilizing their services.
Below is a chart that highlights the major safety issues that we address and guarantee to ensure all of our clients' safety:
–
LTI Worldwide Limousine
Independent Contractors
(ie. Uber, Lyft etc.)
21 million worth of insurance coverage
Yes
No
Own & maintain all vehicles within the company
(no vehicle older than 1 year)
Yes
No
All chauffeurs are actual employees of the company
Yes
No
All employees go through extensive CORI
(criminal background checks certified by state of MA)
Yes
No
Mandatory pre-hire and random drug tests
Yes
No
Safe driving criteria. SDIP program
(no unsafe drivers)
Yes
No