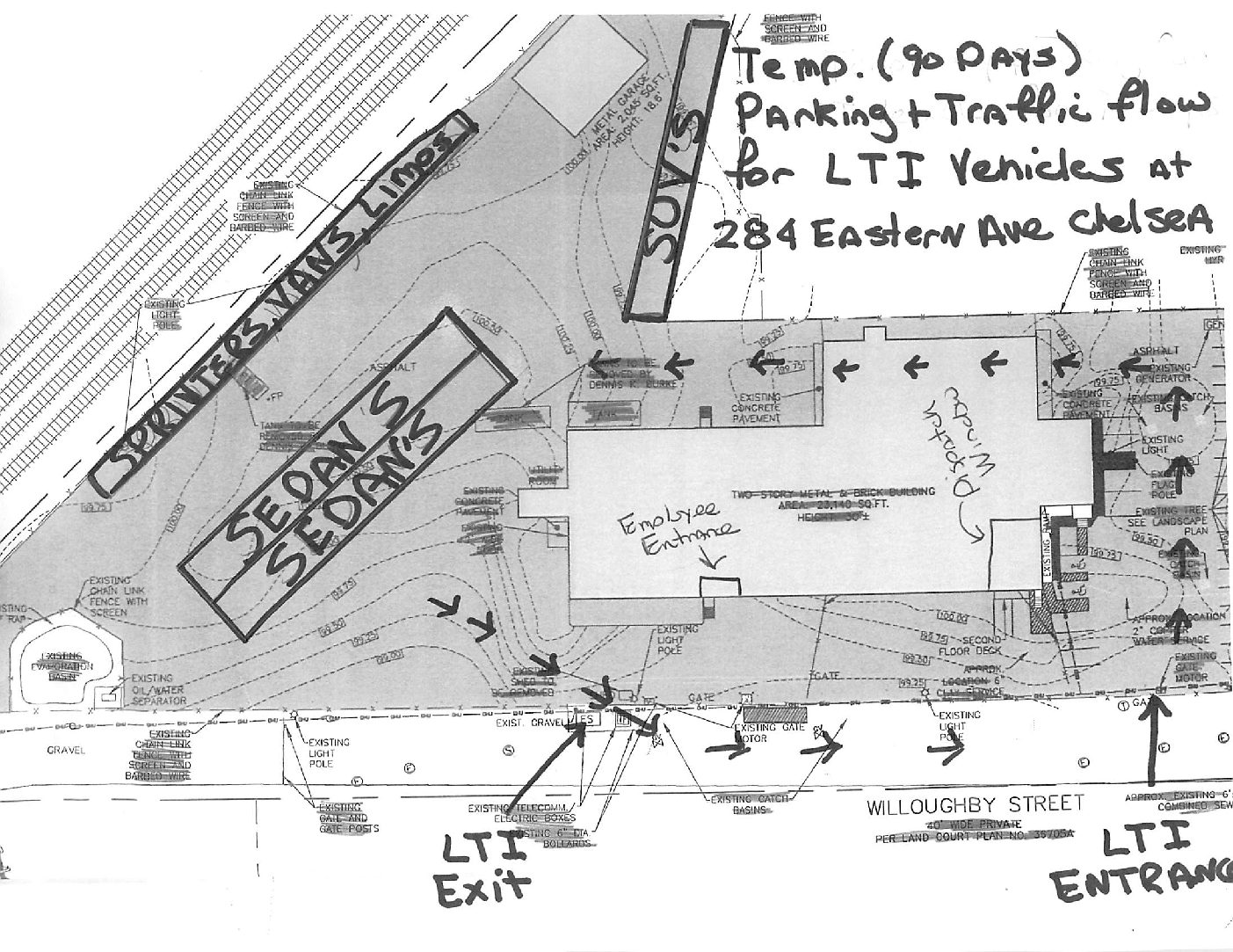 Hello Team
 As the moving day approaches , we are trying to keep you informed as much as possible.
Attached is a rough drawing of the parking scheme and traffic flow for LTI vehicles only in our rear parking lot .
Unfortunately for the next 3 months we will not be able to park our vehicles inside until construction is finished.
The inside garage will hold 30 vehicles when completed.
We will have extra manpower on moving day to help everyone get comfortable with our new space.
Thanks for your cooperation and patience!!