Terms
LTI has a 2 hour cancellation policy. In the case that 2 hours notice was not given, the client is responisble for a cancellation fee. For all Motor-Coach and international rides there is a 48 hour cancellation policy. Any ride cancelled inside of 48 hours is subject to a full charge of the reserved time.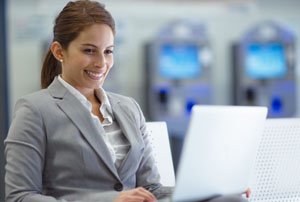 Vehicle Rates
Hourly Rates(As Directed)
LTI worldwide has a simple standardized hourly rate for all its vehicles. The rates vary based on the actual vehicle. The rate is typically calculated from the time the vehicle leaves our garage to the time it returns to the garage.
LTI limo does not have any additional fees or hidden charges like holiday charges, special weekend, late night or early morning fees, etc.
Vehicle Rates
Flat Rate (Point-to-Point)
LTI provides a basic flat rate for all point-to-point and airport transfers. All point-to-point transfers are charged a simple flat rate. You may be subject to additional charges if there are any stops on a transfer. These point-to-point transfers receive a (15) minute grace period from the pickup time given to us. There is an additional service charge of $1 per minute for any wait time after the grace period expires. Both hourly rates and flat rates are subject to a suggested gratuity and admin fee.

Billing and Accounting
LTI limo accepts all major credit cards: American Express, Master Card and Visa. To set up an account, download our credit card authorization form (PDF). If you would like a receipt please call or email our reservation staff at 617.381.0600 or [email protected]

No Show Fees and Cancellations
No shows or cancellations will result in a cancellation fee. To avoid a "no show" charge please call if you cannot locate your vehicle. To avoid a late cancellation charge, please cancel your trip with at least 2 hours notice from the time of your pickup.
Suggested Gratuity
The entire suggested gratuity goes to LTI chauffeur and this is NOT a mandatory charge. Our patrons may provide a gratuity that is greater or less than 20% as they deem appropriate. Please note that all decisions as to whether to provide a gratuity and the amount of any such gratuity for an LTIchauffeur is made at the sole discretion of the client.